NATURINA is a young Italian company born with an important goal: feed dogs and cats through the exclusive use of 100% natural high quality food! NATURINA selects only the best raw materials can meet quality standards at the highest level while ensuring food security and functionality throughout the entire food chain.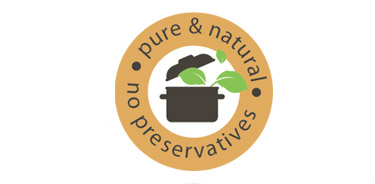 A proper diet is a very valuable tool for prevention of many diseases and treatment for many others. This is also true for our dogs and cats and on this statement, Naturina works in order for their products to ensure in a natural waythe greatest well-being to our 4-legged friends, without forcing their biology. The use of natural first choice ingredients without synthetic preservatives is therefore at the heart of our business philosophy. Besides the constant collaboration with Veterinary Nutritionists allows us to guarantee the best veterinary formulations for the health of our dogs and cats: a healthy animal will also be a happy animal!
In all recipes, essential amino acids intake was particularly cared, with correct ratios between calcium and phosphorus. The fats in the diet are rich in polyunsaturated fatty acids with balanced ratio between Ω3 and Ω6. 
With theseintegration NATURINA seeks to protect and improve the health of our 4-legged friends, then why choose NATURINA?
Proper nutrition is a fundamental requirement to ensure to our animals a healthy and active life. The clinical signs seen that testify to the effectiveness of proper feeding of our friends are mainly 3:
LIVELY and ALLERT TEMPERAMENT 
High digestibility (REGULAR and compact FECES3.
BRIGHT EYES, SHINY COAT and HEALTHY SKIN

To ensure these findings, NATURINA uses the highest quality raw materials from certified suppliers mainly Italians. The formulas are equipped to meet the energy needs of our 4-legged friends and balanced to prevent nutrient deficiencies or excesses. (1. LIVELY and ALLERT TEMPERAMENT).

Natural ingredients with high biological value guarantee an optimal digestion, thanks to the presence of fructoologosaccharides (FOS) and mannan oligosaccharides (MOS) and thanks to an adequate level of fiber that helps to maintain a good intestinal transit feature. (2. high digestibility).

Our Veterinary Nutritionists have developed a natural protection system NATURINA BIO PROTECTION composed of Extra Virgin olive oil, seaweed, vegetables and fruits, which promotes an efficient immune response due to the high content of antioxidants and natural vitamin precursors. The fats present in all NATURINA'sformulations are rich in polyunsaturated fatty acids and balanced intake of Omega 3 and Omega  6 (3. BRIGHT EYES, SHINY COAT AND HEALTHY SKIN).