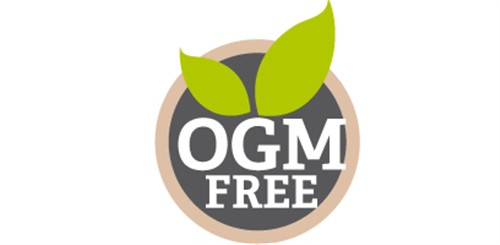 NATURINA is a young, Italian company, born with an important purpose: to feed dogs and cats through the exclusive use of excellent quality and 100% natural foods! NATURINA selects only the best raw materials on the market able to meet the highest quality standards while guaranteeing food functionality and safety throughout the food supply chain. In its recipes, NATURINA uses mainly Italian and controlled raw materials, free of genetically modified substances, without preservatives and synthetic dyes, processed with artisanal care and carefully selected in order to guarantee the well-being of animals. The sense of taste of our animals does not submit to foods that are not tantalizing and attractive, for this reason NATURINA search only for the best cuts of meat and fish, without altering them in taste and substance thanks to the use of unsper invasive cooking methods and without the addition of preservatives and synthetic dyes.
HIGH MEAT CONTENT (HMC)
NATURINA has developed a new food programme (HMC) based on the use of high percentages of fresh meat and fish (>26%) with a high biological value that maintain their nutritional qualities as they are not subjected to previous heat treatments. Thanks to these characteristics, the newNATURINA ELITE line offers an increased bioavailability of nutrients or a greater ability of the body to absorb and use the nutrients present in the food of our 4-legged friends.
GRAIN FREE and LOW GRAIN FORMULA
The new food programme has been developed in relation to the nature of the dog, its evolution and its food needs. Elite formulas NATURINA divided into LOW GRAIN formulas with a low brown rice content and GRAIN FREE or cereal-free formulas.
NATURAL ANTIOXIDANTS- OMEGA 3/6 - FOS AND MOS
We took care of every single detail using fruits and vegetables. Omega 3 sources such as flax seeds and seaweed in balanced relationship with Omega 6. Natural sources of FOS(Fructoseaccharides),MOS(Manano-Olgosaccharides)and yucca schidigera to maintain the balance of bacterial flora, mitigate the smell and improve the compactness of feces.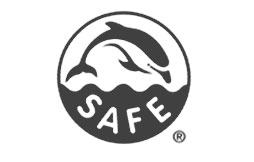 Respecting nature NATURINA it has not only attention to the organoleptic quality of the product but to all those aspects of eco-sustainability represented by the use of KM0 raw materials, recyclable and environmentally friendly materials used for gadgets and packaging. Respect for nature means even more respect for the inhabitants who live in it, and that is why Naturina is openly fighting animal testing. For this reason NATURINA products are obviously NOT Tested on Animals (CRUELTY FREE) and fish is caught in the open sea with methods aimed at protecting the marine ecosystem by adopting the DOLPHIN SAFE policy aimed at monitoring and conserving accidentally caught species.
This is NATURINA's philosophy, which is to associate animal nutritional scientific research with products commonly used for Mediterranean food in order to obtain a menu rich in genuine substances that improve the health of our 4-legged friends.