According to the World Health Organization (WHO) nutrition is one of the factors that most affect people's development, performance and productivity, quality of life and the psycho-physical conditions with which aging is faced. In addition, a correct diet is a very valuable tool for prevention for many diseases and treatment for many others. This also applies to our dogs and cats and it is precisely on this foundation that NATURINA has always worked to ensure that their products guarantee the greatest possible well-being to our four-legged friends naturally and without forcing their biology. The use of natural ingredients, first choice and without synthetic preservatives is therefore the basis of our company philosophy. In addition, the constant collaboration with Veterinary Nutritionists allows us to guarantee the best veterinary formulations for the health of our beloved dogs and cats: a healthy animal will also be a happy animal!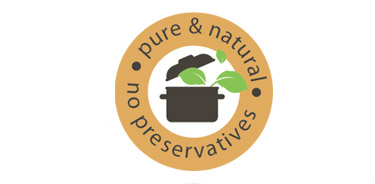 NATURINA has developed a new food program (HMC) based on the use of high percentages of fresh meat and fish (>26%) with a high biological value that maintain their nutritional qualities as they are not subjected to previous heat treatments. Thanks to these characteristics, the newNATURINA ELITE line offers an increased bioavailability of nutrients or a greater ability of the body to absorb and use the nutrients present in the food of our 4-legged friends. In all recipes the intake of essential amino acids has been particularly cured with correct relationships between calcium and assimilated phosphorus.
GRAIN FREE and LOW GRAIN FORMULA
The new food programme has been developed in relation to the nature of the dog, its evolution and its food needs. The

NATURIN

A ÉLITE formulas

are divided into LOW GRAIN formulas with a

low brown rice content (as the only cereal present) and GRAIN FREE or cereal-free formulas.
| | |
| --- | --- |
| NATURINA to protect and improve the health of our 4-legged friends, so why choose NATURINA? Proper nutrition is a fundamental requirement to ensure our animals a healthy and active life. The clinical signs visible on our 4-legged friends that testify to the effectiveness of appropriate nutrition are mainly 3: | |
VITAL AND ENERGETIC TEMPERAMENT
HIGH DIGESTIBILITY (COMPACT AND REGULAR FECES)
BRIGHT EYES, SHINY HAIR AND HEALTHY SKIN

To ensure these results, NATURINA uses the highest quality raw materials from mainly Italian certified suppliers. The formulas are complete to fully meet the energy needs of our 4-legged and balanced friends to avoid nutrient deficiencies or excesses. (1.VITAL AND ENERGETIC TEMPERAMENT).

The natural ingredients with high biological value guarantee optimal digestion, thanks also to the presence of FOS and MOS and an adequate level of fiber that helps maintain a good functionality of intestinal transit. (2. HIGH DIGESTIBILITY).

Our nutrition veterinarians have developed a natural protection system consisting of: dried carrots, dried apples, dried parsley, dried peppermint, dried green tea leaves, dried red blueberry, dried black blueberry. The fats present in all NATURINA formulas are rich in polyunsaturated fatty acids, especially in flaxseeds, and contain a balanced intake of Omega 3 and Omega 6 (3). BRIGHT EYES, SHINY HAIR AND HEALTHY SKIN).