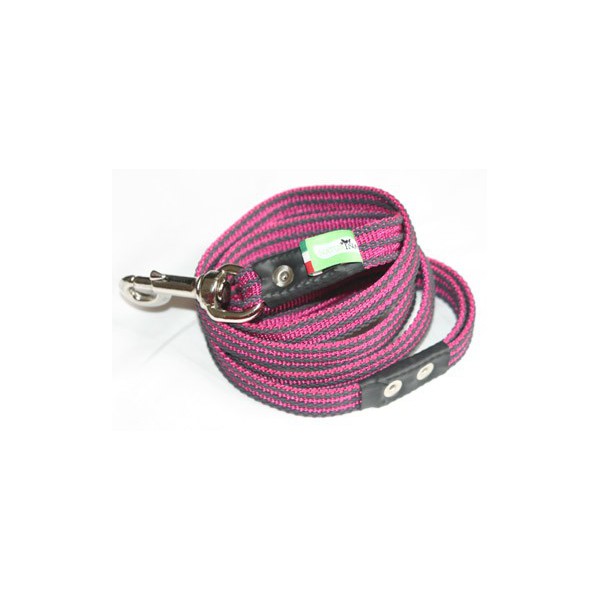 
TiroStop Fuchsia Leash
TIROSTOP by NATURINA the brand new leash to always have your dog under control!
Thanks to the innovative patented system with technical fabric associated with non-slip rubber strips, with TIROSTOP by NATURINA you can have total control over the dog and freely manage all its movements.
The carabiner produced in Italy and the accurate finishes with rubber inserts make it a unique product on the market.
TIROSTOP by NATURINA features a convenient stop handle and bag ring and/or to reduce length in crowded environments. TIROSTOP by NATURINA is made with a highly resistant and waterproof technical fabric with non-slip rubber inserts, handcrafted with thermal materials to avoid infiltration and wear of materials.
TIROSTOP by NATURINA is presented in two lengths, 120cm and 150cm, and is produced in Italy.
Other products from same category